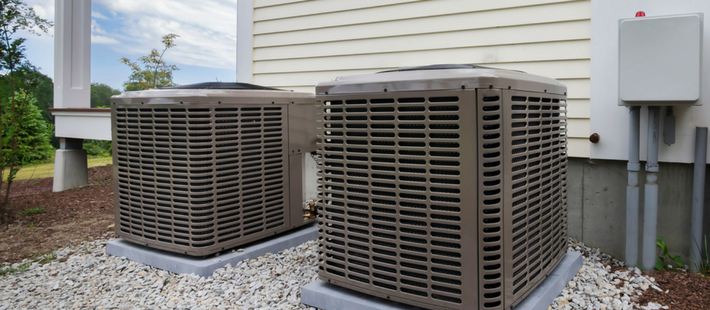 5 Signs It's Time to Replace Your Air Conditioner
Here in Gainesville and the rest of Florida, a person's air conditioner is basically their lifeline. Installing a new air conditioner in your home or business is a big investment, so when you begin considering it, you want to make sure it's the right decision. If you can relate to any of the signs below, replacing your AC system is likely a smart idea.
Need to Replace Your Air Conditioner Now?
Contact or Call (352) 374-4988 A+ Air Conditioning and Refrigeration
1. Your AC System Needs Frequent Repairs
If you're deciding between repairing and replacing your air conditioner, consider how often your system needs repairs. If find yourself calling an AC technician several times a year, it's definitely time to replace. Over time, the money you're spending on repairs and replacement parts may end up being more than the cost of a new air conditioner altogether. It can be a real life swamp here in Gainesville at times. Don't leave yourself and your family vulnerable to unexpected breakdowns and emergency repairs. Call A+ Air Conditioning now if you need to replace your air conditioner.
2. Your AC Is More Than 10 Years Old
Generally, an air conditioner's expected lifespan is about 10-15 years. Even a 10-year-old system that has been well maintained will likely run less efficiently than it did in its prime. Plus, with new, more energy-efficient technology being developed every day, a 10-year-old system is nowhere near as efficient and effective as newer models are. By replacing your worn out AC, you'll be able to stay cooler, conserve energy and save money on your energy bill. The HVAC experts at A Plus AC know exactly when and are honest in telling you if you need to replace your air conditioner.
3. Temperatures are Inconsistent Throughout Your Home or Business
There are several reasons your home may be experiencing inconsistent temperatures. Your ducts may be blocked, your filters may clogged, or your air conditioner simply may not be powerful enough to do the job. Not only will a more efficient system be more effective at cooling your home or business, but new technology is available to give you full control over temperatures in different rooms. A+ Air Conditioning HVAC technicians are keen to causes of inconsistent room temperatures and will be able to quickly tell you if it's an easy fix, or if it's time to upgrade your AC equipment.
4. Your Energy Bill Is High Each Month
If your energy bill has steadily increased over time, don't blame climate changes just yet. As AC systems age, their parts wear down, making them less efficient as a whole. This is especially true in Florida where we tend to use our systems more than in less humid areas. While a good cleaning and tuneup may help lower your bill, a qualified AC technician will be able to tell you whether your system simply needs AC maintenance or needs to be replaced.
5. You Home Never Seems to Reach Your Desired Temperature
You've tried maintenance, you've tried tuneups and still, your home or business is just never comfortable. If your air conditioner seems incapable keeping your space sufficiently cool, it may be time to replace. Whether its outdated technology just can't keep up or it's simply not large and strong enough to get the job done, don't allow yourself to suffer from your air conditioner's inadequacy. After enduring consistently uncomfortable temperatures, a brand new system will make a world of difference.
Contact A+ Air Conditioning for a Free Estimate on a New Air Conditioning System
If you're ready to improve your home or business with a brand new air conditioner, you can count on A+ Air Conditioning and Refrigeration to get the job done right. And if you're still unsure whether a new AC is the best choice for you, one of our qualified and trustworthy AC technicians will be happy to help you decide. Contact us today.