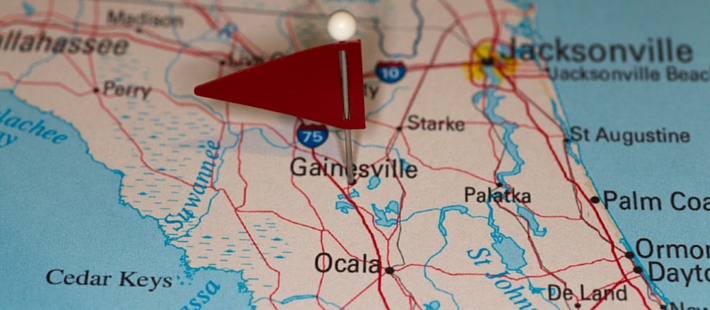 Get Out of the AC: Top 5 Things to Do in Gainesville This Summer
Air conditioning is a cool invention — literally. But, we suggest that everyone do their best to get out of the AC this spring and summer and go out to enjoy the beautiful Florida weather and scenery. Here are the top five things we suggest you do in Gainesville this summer.
Need AC Repair or Service in Gainesville, FL?
Call us now at (352) 374-4988 or
SCHEDULE SERVICE ONLINE
University of Florida Gators Baseball Game
The top-ranked Gators of UF baseball team are chomping their way through a fantastic baseball season here in Gainesville. Support the local team and buy tickets to go catch a regular season home game before the postseason begin May 22nd.
Art Exhibits in Gainesville
If you're more of an artsy type, there are two interesting exhibits in town for the summer. The Matheson Museum is featuring "Liquid Gold: The Rise and Fall of Florida Citrus," to explore the history of the citrus industry in Alachua County and throughout Florida. The Harn Museum of Art is featuring "Framing Nature: The Living World in Art," examining the natural world through the eyes of artists across time, cultures and settings.
Family Fun Outside of Gainesville
Bring the whole family out to historic downtown Chiefland to enjoy a day at the 62nd Annual Watermelon Festival on June 4th. Vendors will be on hand to offer crafts, pageants, parades and, of course, watermelon tastings. The Watermelon Pageant will also take place with winners from Levy, Gilchrist and Dixie counties. The Chiefland Woman's Club is also partnering with Suwannee Valley Rotary for the first annual Tour de Melon, a cycling event through the Greenway Trail.
Cool Down With Water Fun
Downtown Gainesville is welcoming a new 32-acre adventure waterpark this summer when Depot Park opens. But the water zone isn't all the new park offers. It will also feature a promenade on the water's edge with scenic overlooks, outdoor grilling pavilions and nature trails along streams and wetlands. North Central Florida also boasts a number of natural springs, lakes and rivers to cool off in during the summer heat.
Work on Home Projects
Your honey-do list may not seem like a fun thing to do this summer, but completing some routine maintenance around the house means there is less of a chance of something going wrong when you aren't expecting it. Change the air filters in your AC and call for a routine AC maintenance appointment to ensure that you won't need emergency AC repair when you are packing up the family for a fun day out.
Things to Do in Gainesville: Stay Cool and Have Fun
A+ Air Conditioning & Refrigeration wishes you the coolest summer ever, whether you live in Gainesville, Ocala, Alachua, Bronson, or beyond in north central Florida.
Contact us today to schedule an AC maintenance appointment.
Give us a call today at (352) 374-4988 or schedule an appointment online!