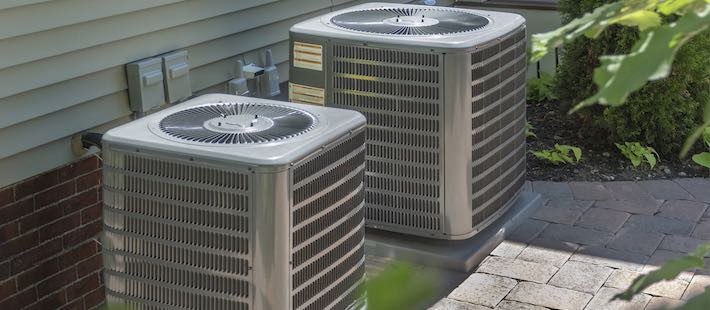 What Is a Good SEER Rating for a New Air Conditioner?
Buying a new air conditioner is a big investment. Not only do they tend to be costly, but it's also a purchase that will stay with you for the next decade and a half or two. It's the one item that will ensure your family's comfort; especially during the hotter months of the year in our beautiful Sunshine State.
But with so much information out there, how do you make the right decision? There are different types of filters, different types of units, BTUs, and SEER ratings. It seems like you need a technical course to understand the basics.
In hopes of making the process easier for you, this blog explains one of the basic factors: SEER ratings. What do they mean and what kind do you need?
What is a SEER Rating?
SEER stands for Seasonal Energy Efficiency Ratio. This refers to the amount of energy an air conditioner needs to function properly. In 2011, the Environmental Protection Agency (EPA) and the Department of Energy (DOE) signed a Memorandum of Understanding with the aim to coordinate efforts to promote the use of energy efficient appliances. As a result, air conditioners must meet minimum energy efficiency requirements, which are identified by the unit's SEER rating.
High SEER vs. Low SEER
SEER ratings on modern air conditioners range between 13 and 23. The higher the number, the more energy efficient the unit. Different jurisdictions require their own minimum. Florida requires a SEER rating of 14 or above. Generally, for an average sized home, a SEER rating of 15 to 18 tends to be a good option.
The higher the SEER rating, the more expensive the unit. When deciding on a model that's good for your home, the environment, and especially important, your budget, keep in mind that there are other factors that will help you narrow down the best option for your home:
– Insulation
– Square footage
– Leaks around doors and windows
All of these circumstances come into play. Even if you spend an arm and a leg on an air conditioner with the highest SEER rating on the market, you won't maximize energy efficiency (and thus, lower your energy bills) unless you have proper insulation, an appropriate air conditioner for the size of your home, and ample seals around doors and windows.
A good rule of thumb is to conduct an energy audit. An energy audit will answer the questions above. Additionally, the EPA and DOE have made it easier for consumers to purchase energy efficient air conditioners by having them labeled with the Energy Star logo (which is one of the results of their "Memorandum of Understanding").
We recommend having an HVAC professional evaluate your home to determine the correct size to invest in. At the end of the day, a more expensive air conditioner makes sense if it translates into higher savings long-term.
Call our HVAC professionals at A Plus Air Conditioning and let us help you!
No matter the issue with your air conditioner, we can assist you. We provide services all throughout north central Florida. And because we understand that a working air conditioner is essential in Florida, we offer 24/7 AC emergency service.
Contact us here or call (352) 374-4988 and let us help you choose the best air conditioning unit for your home.