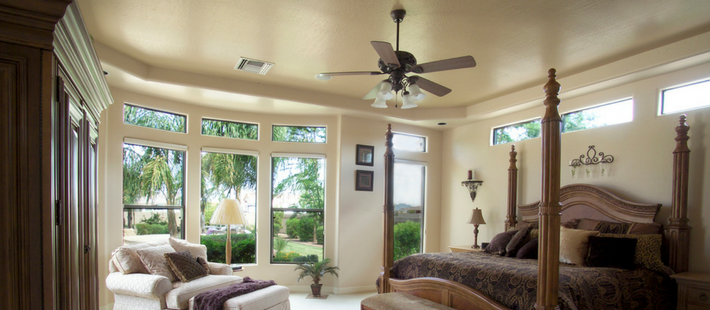 How Proper Ventilation Helps Cool Your Home
Do you use proper ventilation to keep your home cool? You should if you don't! Ventilation, a.k.a. the "V" in HVAC, saves you energy and money on most hot North Central Florida days. Your heating, ventilation, and air conditioning technicians at A+ AC & Refrigeration are here to help you stay as comfortable indoors as possible so keep reading to learn more.
What is Ventilation?
Ventilation is defined at the provision of fresh air to a room building or other indoor space.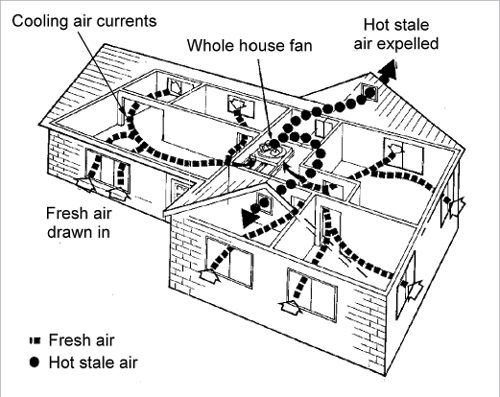 Different Types of Ventilation
Natural ventilation uses "fresh air" and wind as well as the chimney effect to cool a space.
Purpose provided or intentional ventilation occurs when natural, outdoor air is intentionally introduced to a space while stale air is removed.
Air infiltration and exfiltration in the uncontrolled flow of air into a space through unintentional gaps or cracks in a building or windows. Ductwork leaks can also fall under this category.
Air recirculation is filtered air frequently used by commercial spaces to provide thermal cooling and conditioning.
How to Use Ventilation to Cool Your Home
Open your windows and doors — obviously not a tip for the warmer months, but using natural ventilation will not only help to cool your home in the less humid months, but also serve to air out any odors your home may have.
Ceiling fans and circulating fans will instantly boost ventilation and help cool your home. Ceiling fans work best when the blades are 10 to 12 inches below the ceiling and 18 inches from the walls. A ceiling fan added to a home has been shown to allow a four-degree increase in the thermostat temperature with no reduction in comfort.
A whole-house fan pulls air in from windows and exhausts it through the attic and roof. Your home's attic receives better ventilation and it keeps your home cooler.
Avoid heat build-up in the first place by keeping windows covered during the sunny hours of the day, adding attic insulation and landscaping to the home, and limiting inside cooking.
Ventilation Services in North Central Florida
Ensure your North Central Florida home has proper ventilation to keep you and your loved ones cool and comfortable year-round. Contact us today to learn more about our AC maintenance appointments, how proper ventilation can help cool your home or any other air conditioning or refrigeration question.
Learn more about how to keep a cool Florida home in our blog How to Reduce Stress on Your AC While Keeping Your Home Cool.