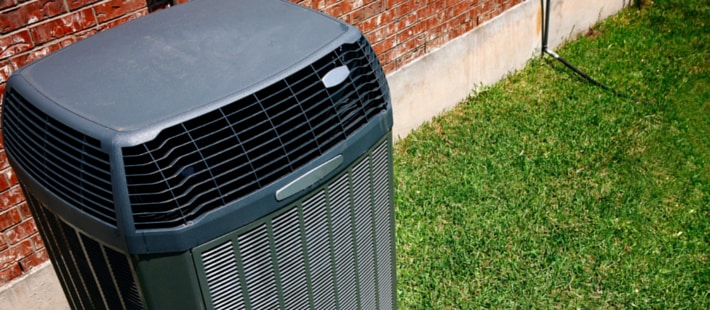 The Complete AC Buying Guide
Choosing, buying, and installing a new AC system can be a daunting task for many homeowners and business owners. Read ahead for some tips and tricks that you can use to find the perfect AC system for your unique needs here in North Central Florida while staying on budget.
#1. Buy a New AC System During the Off-Season
No one wants to deal with extensive home projects during the hottest and coldest months of the year. Instead, try to plan ahead and start the AC buying and installing process early so you can carry it out while the weather outdoors is nicest. If you've missed the window for replacing your air conditioner during optimal weather, then make sure your new system is installed well before any major AC repairs are needed. Most families will want to consider installing a new AC system after 10 or 15  years, especially if they are looking to save on annual operating and energy costs.
#2. How to Buy the Right AC System
Furnaces, heaters and air conditioners are classified as either single-stage or two-stage. Single-stage AC systems will always heat or cool the air to the same temperature. Two-stage AC systems give families the option of altering the temperature of the air that is coming out of the AC or furnace. The primary benefit of two-stage systems is their improved efficiency. Contact an experienced HVAC professional, like our team at A+ Air Conditioning, to help you select the perfect air conditioner fit for your needs.
Schedule Your Free AC Installation Estimate
Call A+ Air Conditioning at (352) 374-4988
#3. Understanding SEER Ratings
First, you will need to figure out the SEER (Seasonal Energy Efficiency Ratio) rating for your next AC system. An HVAC technician can determine the ideal SEER rating for your home's AC system by using the size of your home and its insulation capacity. SEER ratings on new AC systems typically range from 14 to 21 SEER. The higher the SEER number, the more efficient the system. Due to the hot and humid weather here in Gainesville and the surrounding areas, homeowners should consider installing a system with a SEER rating of 15 or 16 for the right balance cost and efficiency.
#4. Additional AC Unit Features
With this information in-hand, you can then take a look at additional AC features and upgrades you might need or want. For many families, this will include options such as a programmable thermostat or multi-zone system. These upgrades will often pay for themselves within just a few years and are a great way to reduce your home's carbon footprint.
Call A + Air Conditioning to Help You Choose Your New AC in Gainesville, FL
A technician from A+ Air Conditioning and Refrigeration can help you find the perfect HVAC system to install into your home that will be sure to meet all of your family's specific indoor comfort needs. Call us today at (352) 374-4988 to schedule an appointment with one of our team members and learn more about modern HVAC systems.