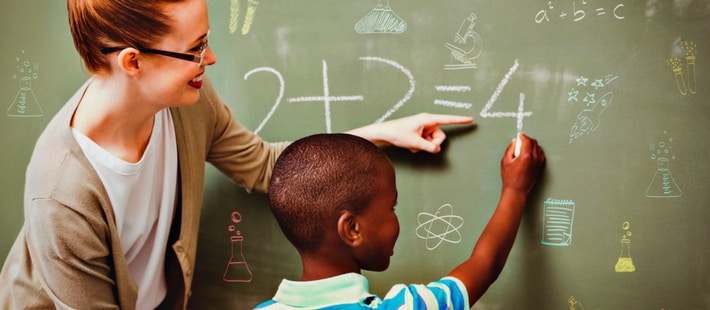 How Classroom Temperature Affects Student Performance
Researchers at the University of Tulsa report that maintaining the most suitable thermal comfort, air quality, and ventilation in classrooms has a direct impact on student learning and performance. According to the research, fifth-grade students' scores in math, reading, and science improved by 64 points when classroom temperatures changed from 78 degrees Fahrenheit (25 Celsius) to 67 degrees Fahrenheit (20 Celsius).
In another study, the University of Scranton found that the classroom weather and temperatures can affect learning abilities. The research demonstrates perfectly well how the classroom climate has an effect on the memory and cognitive abilities of students. The researchers observed students in different classrooms with varying temperatures. At 61 degrees Fahrenheit, the students averaged a score of 76 percent. At 81 degrees Fahrenheit, the score declined to 72 percent. Then nine degrees colder, at 72 degrees Fahrenheit, the score improved to 90 percent.
Classroom Temperature and Learning
The researchers at the University of Tulsa and the University of Scranton recommend the installation of air conditioning and heating systems in all schools to regulate classroom temperatures. Room temperatures can play a crucial role in improving the attention of students and may influence how learners process information.
An HVAC unit for schools can increase the air ventilation rates into the classroom and also regulate temperatures. Home and school managers in Central Florida who realize the connection between the classroom climate and the students' performance can ensure AC systems are operating at peak efficiency as one of the means to raise test scores.
HVAC Systems for Schools
Florida HVAC technicians can offer schools either individual air conditioning units for each classroom or a centralized unit that can serve multiple classrooms. The school management can begin by evaluating their educational premises to determine the institution's specific needs.
Trained HVAC professionals can offer assistance in the following ways:
Assess the school buildings, electrical infrastructure, plumbing and existing AC systems
Advise on the most appropriate HVAC units for classrooms in line with the individual educational facilities requirements
Ensure the HVAC unit conforms to the Florida Energy regulation laws
Provide maintenance services for your school's HVAC system
Call A+ Air Conditioning and Refrigeration
For more details about how you can install an efficient heating and air conditioning system in your educational building, call A+ Air Conditioning and Refrigeration. Our trained technicians have experience performing installation, repair, and maintenance jobs of all scopes and sizes. Call us today at (352) 374-4988 to learn more about how we can ensure your home or establishment's temperature sets the stage for unhindered productivity.