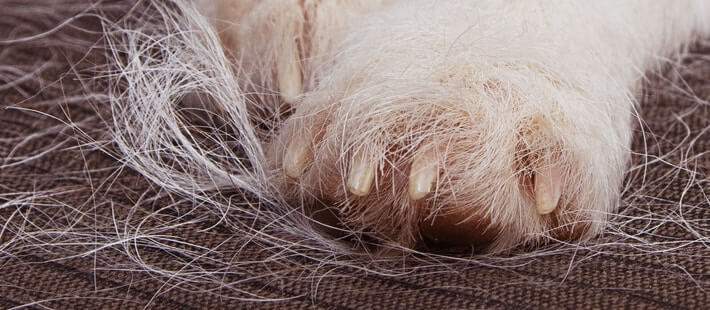 Best AC Filter for Pet Hair
Raise your hand if you have a furry friend that is part of the family. We're betting there are a lot of you out there! Whether you have a cat or dog (or both), we all love our pets. But what we don't love is the excess pet hair that can come with them.
No one loves constantly lint rolling clothes, or even worse, suffering from the allergy issues that can rise thanks to our furry friends. The good news is, many of our sniffle struggles are actually due to our HVAC systems and not our pets.
All too often, pet dander gets sucked into HVAC vents and pushed back out into the air that we breathe. The next thing we know, our eyes are red and itchy and our noses are running. This can be a real problem, but we're here to tell you some good news: it doesn't have to be!
The solution lies within your air filter. In fact, it's likely that all you need to do to say goodbye to your pet hair woes is to know which air filter to purchase.
Combat Pet Dander With the Right Air Filter
If pet dander is an issue in your home, the good news is that it's likely not your dog or cat, but your air filter!
We recommend that pet owners pay special attention to the MERV rating on the air filters they purchased. MERV, which stands for minimum Efficiency Reporting Value, is a rating system created by the American Society of Heating, Refrigerating, and Air Conditioning Engineers. MERV ratings vary but homeowners tend to purchase MERV 6, MERV 8, MERV 11, or MERV 13-rated air filters. Here are the differences between each one.
MERV 6
These air filters offer the least amount of filtration. In fact, they usually only catch between 20% and 70% of particle contaminants! We recommend these air filters only if your AC can't handle another option.
MERV 8
These are the standard air filters for residential homes and are what most homeowners default to. MERV 8 air filters catch up to 85% of particle contaminants.
MERV 11
These air filters offer superior filtration, catching up to 90% of even small particle contaminants. We highly recommend using MERV 11 air filters if you have pets – especially if anyone in your home is prone to allergies!
MERV 13
MERV 13 are the highest-rated air filters available and are a good option for homeowners who have sick family members that rely on a sterile environment. These are commonly used in hospitals and schools.
Ultimately, the goal is to make sure that the pet hair your furry friend naturally gives off doesn't continue to circulate through your home by your HVAC system.
Find the Right Air Filter for Your Home at A Plus Air Conditioning
We all love our furry friends but chances are, you could use a little help when it comes to warding off pet dander. If you're looking for the right air filter for pet hair for your home, the professionals at A Plus Air Conditioning can help. We stock a variety of MERV rated air filters and can help you select the best option. Contact us today to learn more.