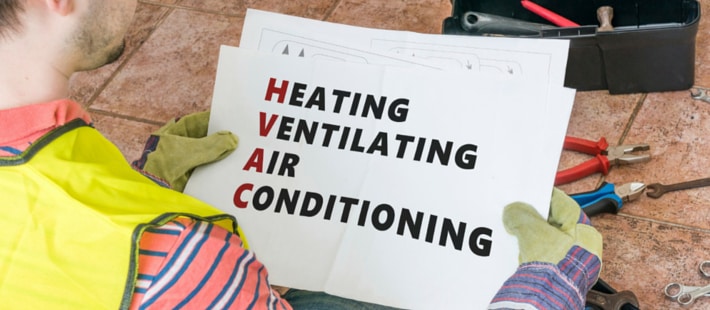 Top 6 Gainesville Air Conditioning FAQs
Do you have questions about your Gainesville air conditioning system? We have answers! At A Plus Air Conditioning, we've set out to demystify the world of air conditioning and to help you understand your home comfort system. Check out the answers to some of our most frequently asked questions from Florida homeowners below.
1. Why does my air conditioner smell bad when turned on?
Air conditioners can emit different odors for a variety of reasons, especially here in the humid swamp of Gainesville. One of the most common reasons an AC will emit a foul odor is due to a condition known as dirty sock syndrome. Dirty sock syndrome occurs when the coils within an air conditioning system freeze and defrost. As the coils defrost and air passes through the system, a smell of mildew can linger throughout the home. Beyond dirty sock syndrome, any odors coming from your air conditioner could be indicative of an underlying issue, so we recommend you have a professional technician inspect your AC and make any necessary repairs as soon as possible.
For more information on dirty sock syndrome, check out our blog: How to Put an End to the Dirty Sock Smell Coming From Your AC
2. Why is one room hotter than the rest of my house?
Florida is hot — no matter the room most of the time. But, is there one room or area of your home that always seems hotter than the others? Temperature inconsistencies occur for a variety of reasons, but ultimately may be a sign that your air conditioner is not working as efficiently as it should be. It may be an indication that your air conditioning system is either too large or small to adequately cool your home. Similarly, some homeowners who have added rooms to their home find it difficult to cool the new rooms properly. In any case, we recommend having a professional AC technician inspect your home's air conditioning system to determine if it is appropriately sized or in need of AC repair or AC maintenance.
3. How do I clean my AC condensate drain line?
Our professional technicians at A Plus Air Conditioning can clean your air conditioner's condensate drain line but if you would like to learn how you can clean the condensate line yourself, read our blog, How to Clean Your AC Condensate Drain Line With Vinegar for a comprehensive tutorial. Clogged drain lines are a common issue for homeowners in Florida and across the world as condensation is about as common as sweat on a hot summer day in the Sunshine State!
4. What is an AC's SEER Rating?
Every air conditioning system has a SEER rating, which stands for seasonal efficiency energy ratio. SEER ratings are a numbered system that represents how efficient an air conditioning system is by measuring the cooling output during an average cooling-season divided by the total electric energy input that occurs during the same period. This means that an air conditioner with a higher SEER rating will be more efficient than one with a lower SEER rating. Despite higher-efficiency ACs having higher SEER ratings, this doesn't necessarily mean your house will require an AC with a 24 SEER rating.
For more information on SEER ratings, check out our blog: What You Need to Know About HVAC Energy Efficiency Ratings
5. How often do I need to change my air conditioning filter?
To achieve the cleanest air possible and avoid putting excess strain on your air conditioning system, we recommend changing your air filter once per month, especially in the south. Forgoing changing your air filter on a regular basis makes your AC work harder to provide the same amount of cooling comfort, so be sure to replace your air filter often.
6. What kind of maintenance do air conditioning systems need?
Your air conditioning system is one of the biggest investments you will make for your home, so you will want to maintain it to get the most bang for your buck. There are small efforts you can make yourself, such as changing the air filter once per month, to maintain your air conditioning system. We also recommend scheduling a maintenance service appointment with one of the trained professionals at A Plus Air Conditioning at least twice per year. During one of our maintenance appointments, your AC will be thoroughly inspected and tuned, ensuring your system is functioning as efficiently as possible.
Learn more about maintenance and how you can join our Comfort Club Maintenance Program.
Contact A+ Air Conditioning for Answers and AC Repair Service in Gainesville
Still have questions about your air conditioning system or are you in need of quality AC services? A Plus Air Conditioning has got you covered. If you want to learn more about the many benefits of working with our team, call us today at (352) 374-4988, or schedule service online to get started.